Join our weekly, online grief support group for Therapists and Wellness Practitioners. Beginning April 14, we will gather on Zoom for 5 weekly sessions. Learn more now about this dynamic group designed specifically for YOU, the ones that are holding us all together. 
Grief Coaching & Counseling Services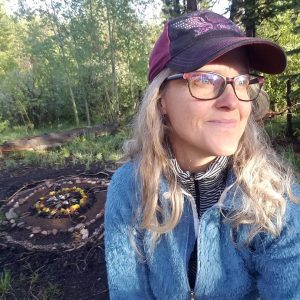 Welcome Lovers…
You're here because you've lost or are losing something you love deeply. 
I'm so sorry you are here. If you're here, your world has just been shattered by grief and loss and you are seeking help. And actually at this time in history, we are all grieving due to what is happening during this global pandemic. 
Grief is much more than death loss. You may be feeling grief now because of being in lock down, you may have lost your job and financially security, you may be having to juggle a job with suddenly being a homeschool parent. We've lost our former lives as we knew it and we don't know exactly what's on the other side. We are all in this grief cocoon-this liminal goo between our prior lives and the new one yet to be. 
I'm here to offer myself as a grief guide and grief friend. My passion is to help you navigate this bizarre territory called grief so that you can feel like yourself again. I want to help you find your way to grief relief.
In Scandanavia, the land of my ancestors, when someone was grieving, they'd invite them to sit at the center of the longhouse next to the fire for a year. The community would feed and hydrate them, and make sure they were warm. They were keenly aware that this grieving person was undergoing an initiation and they needed time and space away from daily duties to simply be with and begin to grok their losses. If I could, I would love to have you come sit by the fire with me and just let me tend to you. Let me bear witness to you and hold you and your story.
So welcome lover…take a look around my website and see what makes sense for you. At this time I only offer services remotely until further notice. I have a new Online Grief Relief program for you to take at your own pace. It's like getting 8 personal 1:1 sessions with me that show up in your inbox. Check it out. 
I'm also offering grief support for therapists and my next group begins April 14, 2021. 
Thanks for being here and trying to understand what's happening to you and many others at this time. 
Many many blessings to you!
Beth, your friend in grief
Sign Up for My Newsletter