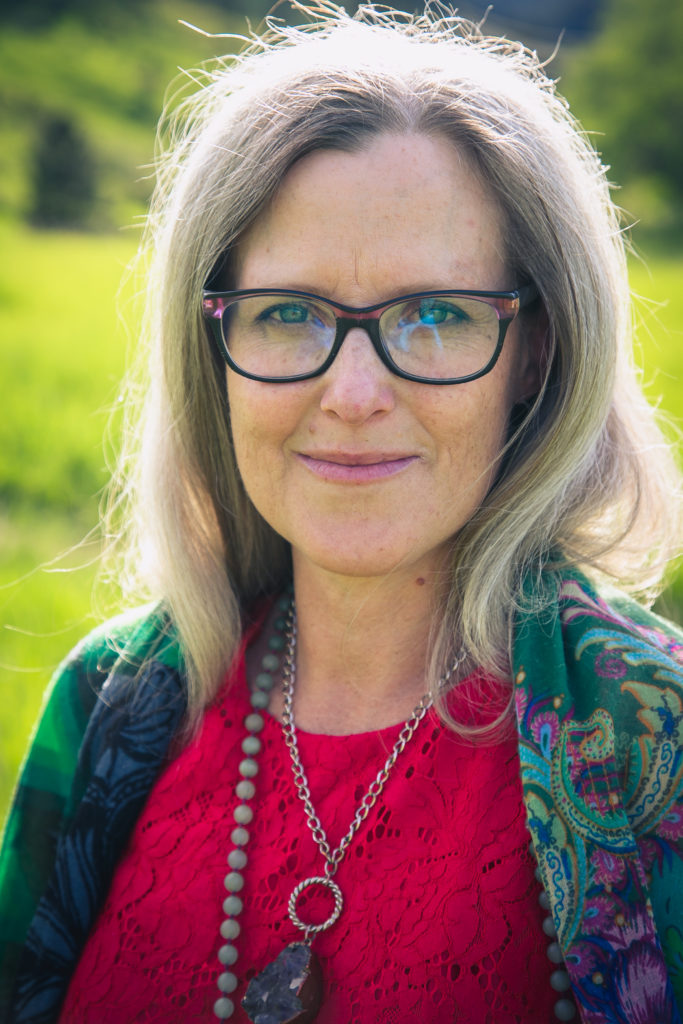 Hi, I'm Beth Erlander-a grief wisdom worker and your grief friend.
I've done my own apprenticeship to grief and come out the other side ready and passionate to help you navigate and befriend grief. I've risen from these ashes like a phoenix and am an example of this process.
I use out of the box ways (along with traditional ones) to help you come right side up again in grief…because this is what I had to do. 
I'm steeped in these professional traditions to serve you: 
I'm a MA in Transpersonal Psychology with a Focus in

Art Therapy

from the Naropa University (2000).

I'm a Licensed Professional Counselor in Colorado (LPC #4210) and a Registered Art Therapist (ATR).
I'm a Creative Grief Support Practitioner.
I'm certified in Death and Grief Studies from the Center of Loss and Life Transitions.
I'm an EMDR practitioner (Eye Movement Desensitization Reprocessing) because it helped me so much, I immediately learned how to use it with you.
I'm also a caregiver to my partner Michael and can put on my unofficial CNA or nurses hat to care for him if I need to. In 2012 our life went upside down when he crashed on his mountain bike and broke his neck. The result was quadriplegia or paralysis from the chest down.
I'm a full hearted creative human who is doing her best to remain hopeful and keep fighting this good fight. I'm a cis-gendered female. I'm raised Lutheran and come from a long line of ministers from Norway, Sweden and German roots. I'm currently learning how to speak Swedish in order to connect better to my ancestors. And I now pray to all the elements while I dance with my toes in the dirt here in the land that was originally the home to the Ute & Arapahoe in Boulder, Colorado. I am a steward of the land, and the black cat Slinky who adopted us. And I try to become a better white bodied accomplice every damn day.
I'm currently in training to be able to give you more access to transformational joy. I am undergoing a Cowry Shell Divination Training. And I am also studying with mentors both steeped in all there is to know about the body, the nervous system and what happens to it all when sudden grief, loss and trauma happen.
I used to call myself the Grief Freak because I became obsessed about researching everything I could about grief after my own loss. "Freak" to me meant someone who is passionate about something and for me that something was grief because I was in it and couldn't get out of it. I had to surrender to it and befriend it.
Over the past year I have come to realize that the word "freak" isn't the best name to describe what I do and it's scary for some. The word freak has many meanings, and it's not my job to change the way you see that word. Rather, my job is to change how you view grief. So I've decided to be the Grief Friend instead and I have put the part of me that was the grief freak in charge of tending the fire and tea kettle to comfort you instead. 
So, my friend, welcome and once again, I'm so sorry you're here, but in one way or another, we'll all end up with this membership we didn't want. In fact post 2020, this grief club has many new members as unfortunately we're all experiencing some kind of loss because of this pandemic.
Lastly, if you want to know my full professional history and other life learnings you can view it in this: curriculum vitae here. 
I humbly bow to you,
Your friend in grief,
Beth
Sign Up for My Newsletter